Expert Treatment for Any Age
Not only are our prices significantly lower than most dental and orthodontic practices, but at Post Falls Orthodontics, we make orthodontic treatment fun! We provide great music, highly-trained and upbeat team members, and an overall good vibe — you can't help but smile while we make your smile unforgettable!
Dr. Clint Wire grew up in a small rural town just outside of Olympia, Washington but he and his wife Valerie love living in Northern Idaho and experiencing all the outdoor activities the area has to offer. They can often be found together playing pickleball, golfing, snow skiing, and wake surfing on the lake.
Dr. Wire completed his undergraduate degree in Exercise Science at Brigham Young University, where he graduated Magna Cum Laude. He then obtained his dental degree from the University of Utah, graduating with honors at the top of his class. While there, he served as the senior class president, worked to institute an advanced orthodontic course, and helped to publish research on the correction of childhood facial fractures. He was also inducted into the Omicron Kappa Upsilon dental honor society, which signifies his being in the top 5% of all dental school graduates.
Dr. Wire completed his specialty training in orthodontics at the University of Iowa while serving as the chief resident for the orthodontic program. He is a Board Certified Orthodontist who is humbled by the opportunity to treat you and your loved ones, and he is eager to devote his time and attention to providing the very best orthodontic care.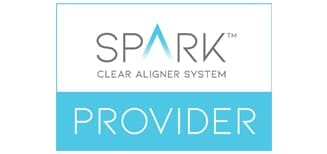 Our mission is to provide our patients with an affordable new smile to help their increase self-confidence and overall success in life. We do this with no hidden fees, no gimmicks, and no problem!
Our core values build the foundation that drives every decision we make and influence how we treat each other and our patients. These aren't just phrases hung on the wall and never thought of again. They're deep-rooted in the minds and actions of all of the Post Falls Orthodontics Team, every day or the year.
Live Simply. Smile Often. Make Connections.
Welcome every patient with a smile
Radiate positivity & compassion
Make the patient experience seamless & easy
Do excellent work the first time
Show up prepared & ready to help
We're here for each other
What are you waiting for?
Feel Confident in Your New Smile!
At Post Falls Orthodontics, we'll provide you with a new smile that will help increase your self-confidence and your overall success in life!