Thank you for contacting us. 
We have received your message and one of our team members will get in touch with you shortly.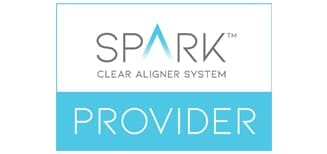 Three steps to achieving a great smile!
Your first visit to our office is the very beginning of your orthodontic journey, and we're just as excited as you!
Dr. Wire will perform a thorough examination of your teeth, mouth, and gums. We then take complimentary x-rays and images of your teeth that lets us see what's going on. This information helps us design your customized treatment plan.
During your free consult, you will meet with one of our Treatment Coordinators to review pricing.
At Post Falls Orthodontics, we offer affordable orthodontic treatment in North Idaho. For more than 75% of our patients, braces are a flat fee as low as $3,995. For complex braces cases, where a special orthodontic appliance or extra services are needed, our fee is $5,495. There are no hidden fees to achieve your beautiful smile!
Our friendly Treatment Coordinators will also make sure you understand your financing options and insurance benefits. We offer a simple financing plan with payments of only $129 a month for braces or Invisalign® with no credit check. If you have dental or orthodontic insurance, we happily assist you in applying your benefits, and the price becomes even better! We accept Medicaid, TRICARE®, Delta Dental® and many more insurance plans to make braces in Post Falls, Idaho, affordable.
Post Falls Orthodontics is conveniently located at the corner of Polston Avenue and Calgary Court off I90 across from Kootenai Urgent Care. We're just 1 flight up by stairs, or press 3 on the elevator, next to the Little Smiles Pediatric Dentistry office.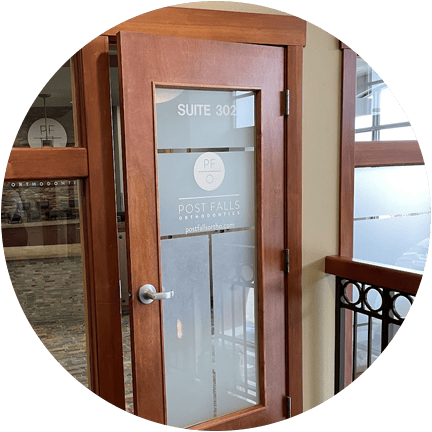 Address
602 N. Calgary Court, Ste. 302
Post Falls, ID 83854
208-777-0500
Hours
Monday: 8:00 a.m. – 5:00 p.m.
Tuesday: 8:00 a.m. – 5:00 p.m.
Wednesday: 8:00 a.m. – 5:00 p.m.
Thursday: 8:00 a.m. – 5:00 p.m.
Friday: 8:00 a.m. – 5:00 p.m.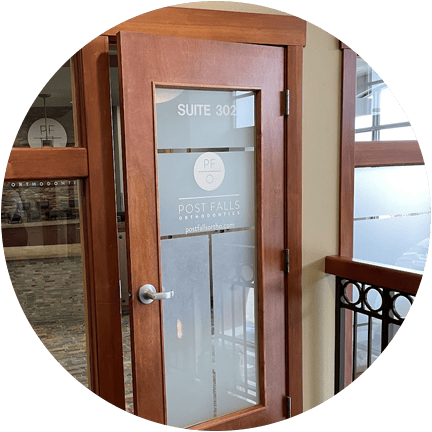 Answers To Your FAQs From Dr. Clint Wire